From building our muscle tissues to helping those tissues get repaired, protein is an essential nutrient for our body. An average person needs 0.8 grams of protein per kilogram of body weight. Protein shakes can be an excellent part of an eating plan for anyone looking to match fitness goals.
Athletes rely a great deal on protein as it helps them enhance performance. In fact, a healthy person can also consume protein shakes safely. Similarly, protein can be very helpful for you to lose fat from your body and gain lean muscle. To drop body weight and increase lean body mass one needs to eat a sufficient amount of protein.
When Is The Best Time To Drink Protein Shakes?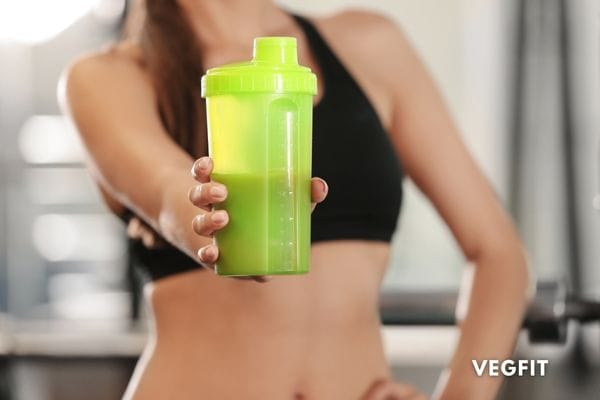 People often find themselves clueless about when it will be best to consume their protein shakes.
Basically, the answer to this question is highly personal. It clearly depends on the health and fitness goal one has taken up for oneself. You may want to take protein powder to gain a proportionate amount of lean muscle. You may consume it at a particular time of the day and maintain it throughout.
Protein shakes either help you lose weight, build muscle or preserve muscle.
In order to build muscle and strength, you need to consume protein all the more. That is why fitness enthusiasts really stress about having protein shakes 15 to 60 minutes after workout sessions.

According to the International Society of Sports Nutrition, consuming protein anytime up to two hours after your workout is ideal for building muscle mass.
However, often nutritionists suggest including protein in every meal that you take. Having sufficient protein is more important than having protein timely.
They also recommend that any workout done at the state of fasting should be complemented with taking proper protein in breakfast.
Protein Sources In Protein Shakes
Most commercially available protein shakes are made up with a base of either whey protein isolate or other whey protein concentrate stuff. Both are derived from dairy products. Isolate is a purer form of protein using 90% of protein. In the concentrated form of whey, there is 25 to 89% of protein. Concentrates also contain lactose and fat which an isolate doesn't. Other isolated sources of protein in protein shakes and powder may be casein ( a type of milk protein), soy, brown rice, peas, or hemp.
How much protein one needs is another complex question that perhaps puzzles one many times. The proper statistics help you intake the right amount of protein for your well-being. The amount of protein which is recommended to be the adequate proportion of protein as per human body standards is called the Recommended Dietary Allowance. The amount is set at 0.8 grams/ Kilograms. For someone who weighs 80 kilos, he needs 64 grams of protein.
However, athletes need more protein as they go through intensive training. But, their standard of protein intake cannot be matched with ours.
Whey Protein Or Casein— Which Is A Better Type Of Protein To Consume?
Whey protein and Casein protein are two high-quality proteins available which are indeed helpful in muscle building. Both these proteins come with branched-chain amino acids (BCAAs) which are a great aid in building muscles or repairing them.
What Is Whey?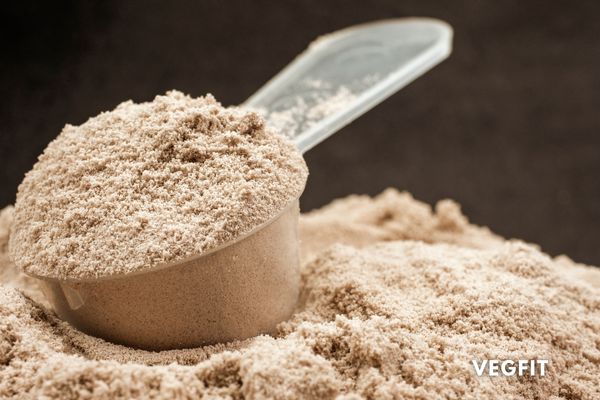 Whey is a high-quality source of protein found in cow milk. It goes through several processes and we derive three forms from it—
Isolate
Concentrate
Hydrolysate
Each of these varieties of Whey has a different set of fat and carbohydrate percentage. Concentrates have a little less amount of protein, but more fats and carbs. Hydrolysates are more processed to get a higher level of protein, and lower levels of carbs and fat.
Whey has a greater percentage of leucine and a lesser percentage of casein. Leucine is one of the most important types of BCAAs our muscle needs to build itself and repair itself. That is why whey is recommended to take after workouts which helps in muscle growth and repair. Whey protein powder is generally available as a protein supplement in the market.
What Is Casein?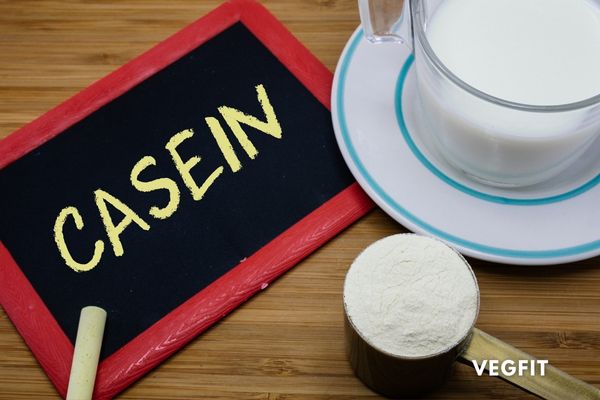 Casein is found in cows' milk. It contains every possible type of amino acid. It's more slowly digested than whey. Also, helps in releasing the amino acids in a slower, and prolonged way. This makes a very beneficial supplement to take
It is beneficial to take a casein supplement during prolonged periods of fasting.
It is available in powder form. Casein can be taken as a quick liquid shake usually with milk or water. It can be a good addition to Greek yoghurt, which in itself is a great source of casein too.
What's The Difference Between Casein And Whey?
Casein and whey both are types of proteins found in milk. Casein actually contains 80% of the milk protein, while whey makes up even the leftover 20%. They are both by formulae complete proteins, containing all the essential amino acids that the body can't make on its own .
The main difference underlying both is the rate of protein absorption— casein takes a longer time to digest. The absorption rate of casein in the gut is slow. It means that it slowly boosts your cells with small amounts of amino acids over a long time.
Both proteins are a storehouse of amino acids, but whey is considered a better alternative for muscle building. Casein is useful to prevent muscle breakdown.
Most nutritionists suggest using both the proteins in combination with each other. They recommend taking these proteins at different types of the day. Such a process helps to prevent muscle breakdown.
Casein and whey both consist of several bioactive compounds. It is good to consume both in proper amounts for better muscle protein synthesis. It helps to give a boost to our immune system. The same provides numerous health benefits.
What Type Of Protein Should I Take Before Sleep?
Before sleeping, you need to take Casein Protein. It digests slowly and has high glutamine content. Among all the protein powders casein has the highest concentration of amino acids.
Can I Drink Protein Shakes For Breakfast?
Yes, you can drink protein shakes for breakfast very comfortably. Due to time crunches, we often skip our breakfast. In addition to being nutritious, protein shakes are versatile too. It can be tailored to one's preference or taste.
Protein shakes can even be used to boost the workout routine and can help you speed up your weight loss.
These are the pros of drinking a protein shake for the breakfast :
They are quick and convenient.
They keep you feeling full for a long time. Thus it helps to cut down on your appetite.
It helps to get you an extra portion of nutrients.
Aids your weight loss.
Cons of drinking a protein shake in the morning :
Some people have difficulty digesting whey protein.
These powders are full of additives.
By consuming only shakes you cannot manage your nutritional deficiencies.
Is It Better To Drink A Protein Shake before A Workout Or Post-Workout?
Research suggests that it barely matters if you drink a protein shake either before, or after working out. Both have roles to play in our bodies.
When you drink before working out, your body gets a burst of energy. And you do work out well.
If you drink shakes after working out, your muscle repairing gets enhanced. It is a win-win in both scenarios.
What Happens If You Drink Protein Shakes Without Working Out?
Protein shakes are packed with protein. It too has decadent ingredients like peanut butter, and chocolate, and contains a lot of calories. If one is not exercising but taking protein shakes they can add to one's weight.
How long after a protein shake to eat a meal?
Most athletes believe in taking protein meals after 30 minutes post-meal.
Conclusion
It is of utmost importance that whether you drink casein or whey you choose the right amount of it. For a perfect body, whey is recommended to be consumed during the day right after the workout. And casein is needed before bedtime. It will help your muscles grow. The right combination of both is best for you.