As Indians, we all have tasted curd at some point. Curd is a staple for raita, lassi, and curd rice serves people in all parts of India. It is highly nutritious and a good source of protein. Alongside, curd is also a storehouse of B-2, Calcium, B-12, potassium and magnesium.
In this article beneath, we will discuss multiple health benefits of eating of curd as well as the amount of protein in curd—
How To Produce Firm Curd In The Comfort Of Home?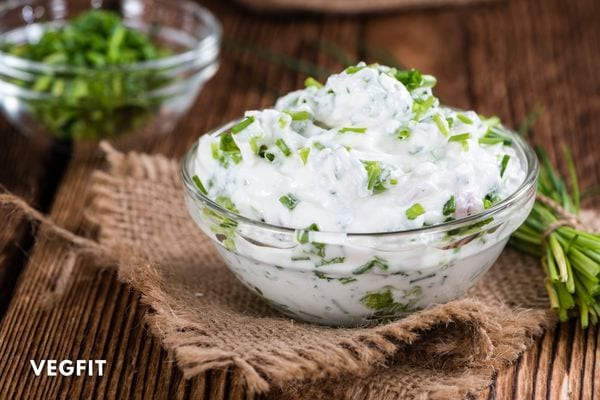 I understand making perfect curd at home can be tough. It either becomes too sour or is left too watery. I regularly consume curd. And I prefer consuming homemade curds.
Here is my homemade curd recipe to make fresh, thick, and nutritious curd. Making curd at home is no rocket science. Follow these simple tips to make smooth, thick, well-set curd at home with ease.

Ingredients
1/2-litre milk
2 teaspoon starter curd
Instruction
Boil the milk first. Then simmer the milk for 2-3 minutes and then put the flame off.
Let the milk cool down. We need warm milk. Dip your pinky in the milk and check the temperature. If it feels warm, and not hot, we have achieved the right temperature.
Add the starter to the milk and stir it well, so that it completely dissolves in the milk.
Now pour the milk with curd culture into the clay pots meant for the setting of curds.
Leave it as it is for 5-7 hours
Your curd is set and done.
What Should I Consume? Milk Or Curd?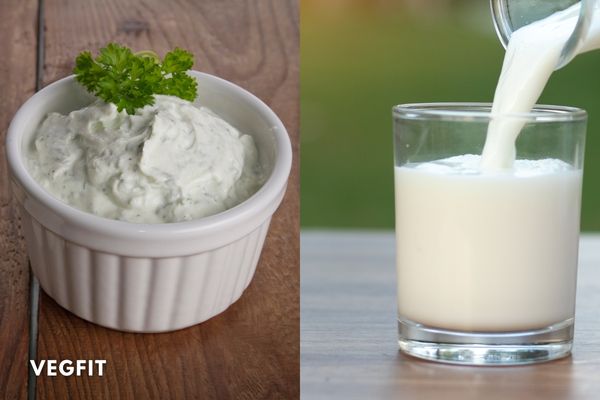 Milk and curd barely differ in their nutritional values. However, doctors and nutritionists still prescribe that curd has an upper hand over milk as far as the nutrition of both is concerned.
Curd has a few unique properties to keep the gut healthy.
Curd keeps the gut healthy and prevents infection. The curd is easier to digest compared to milk.
It is recommended for people suffering from bloating, constipation, arthritis, or asthma to avoid curd and stick to milk.
However, healthy people can safely consume curd on a daily basis.
Kids should be given both, milk and curd, in the right proportions— as they are at a growing age and require both dairy products.
Can I eat curd if I am lactose intolerant?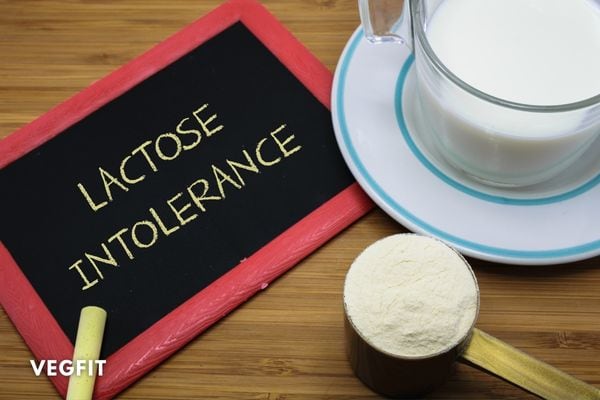 Generally, people who cannot drink milk are basically lactose intolerant. When one eats yoghurt, the bacterial cultures can help break down the lactose present in it.
But the same does not happen for frozen yoghurt. It doesn't contain enough live cultures and bacteria, which means it can cause problems for people who are lactose intolerant. However, you can always choose lactose-free yoghurt, if you're highly intolerant to lactose.
That's all. I myself add my whey to curd and mix it with lots and lots of fruits. Make a fruit custard and enjoy the treat. You can also, try the same. I use stevia for sweetening it.
Stay connected to the VegFit family. See you in the next blog.
FAQs
Can I eat curd daily?
If you are a healthy person and do not have underlying health conditions then you can et curd daily, in the right proportion.
Which is best curd or milk?
Generally, doctors prefer curd over milk, as it has a higher protein content.
Is curd good for bodybuilding?
Curd is definitely good for bodybuilding. It is high in protein, therefore bodybuilders can eat it. It is even good for the overall health of someone.
Does curd increase weight?
Eating curd in the right proportion does not increase weight. Some people use a lot of sugar to eat curd, lassi, etc. This can cause weight gain, due to sugar.
Does curd help in weight loss?
Curd definitely helps in weight loss. It is low in calories.
How much fat does curd have?
In any quantity of curd, 25% of it will be fat. There are fat-free curds too. Fat-free curds have as less as 0.2% of fat in them.
What is the best time to have a curd?
One can have curd in breakfast, mid-day drinks, or post-lunch. Generally, people avoid taking it at night. Even if one takes it at night, there is no problem with it.
How much protein is in 250 grams of homemade curd?
It has around 9 grams of protein.
How much protein is in curd 100g?
It contains around 3.5 grams of protein