Whey protein is essential when you are looking to maintain an optimum protein level in everyday diet. But it gets a little monotonous if it tastes the same every-damn-day!
We all love an instant dose of protein from our protein shakes, be it before or after a workout. Most of us have it with water or milk. Though there is absolutely no need to kill yourself with same tasting shake.
Enjoy your shakes with these simple tricks that will make your whey protein shake tastier. And would certainly save you from boredom.
1. Keep Multiple Flavours of Whey
If you are consuming whey protein once or more than every day, it will be a good idea to keep 2 or more flavours. If you buy whey protein in 2lbs packs, then switch to two different flavours of 1lbs each.
Having variety of whey comes very handy when you are in a hurry to make shakes and don't have enough time in hand to try rest of the tips mentioned below.
2. Use a Blender or Mixer
For a long time, I kept using my shaker for mixing, but I started enjoying my shakes much more since I switched to making it in the mixer.
You can also buy those fancy bottles that come with a blender in it.
3. Experiment with Variety of Milk
Most of us use slim or skimmed milk. But it will be a good idea to try other types of milk like coconut milk, soy milk, almond milk.
For the people who are vegan or glucose intolerant, soy and almond milk are best. Also, they are less on carb intake but yeah definitely they price higher. Though, it's a good idea to keep them to vary taste once in a while.
4. Add Coffee, Cocoa Powder or Dark Chocolate Chips
For coffee lovers like me, this is the best one. I mostly buy chocolate or coffee flavour protein, but adding coffee on top gives a fantastic coffee flavour that brings me smile after my heavy workouts.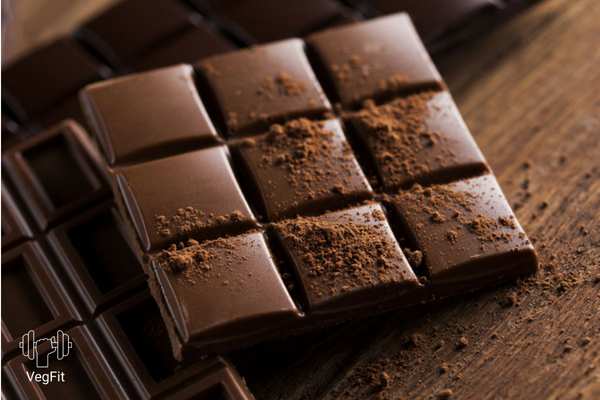 5. Add Some Fruit Love
It will be less of a statement to say that 'I can't imagine my life without fruits'. They are the best source of glucose and fructose for me. I barely consume sugar, though I need to satisfy my sweet tooth.
After workouts, when we lose a lot of water and glycogen, fruits help to restore it back. The fruits that go best with the shakes are – muskmelon, watermelon, papaya, banana, berries, apple and mango.
6. Seeds, Seeds, Seeds
One teaspoon of seed adds taste as well as good fat to your protein shake – chia seeds, watermelon seeds, sunflower seeds or pumpkin seeds. Out of the bunch, chia seeds are my favourite.
7. Go Nutssss – Almond, walnut or raisin
Add nuts (almond, walnut, peanut) and raisins (black or brown) in your whey shaker. You can use soaked nuts and raisins as well. It will add thickness and crunchiness to the shake.
8. My Secret Ingredient – Spices
The two spices that go best with protein shakes are – cinnamon (dalchini) and cardamom (ilaichi). I mostly buy cinnamon organic powder and cardamom organic powder. I prefer powder over the actual spice as it makes it easy to directly add them to the shake, without much processing effort.
I am a big fan of cardamom. I love it in my tea, in desserts or even chew them during the day. It helps digestion and also makes you feel fresh.
Request – If you have some more ideas on how to make protein shake tastier and healthier, share your comments below. I will add them in the list above, with due credit. 🙂
Also, I found an interesting link that shares 12 Mind-Blowing, Muscle-Building Protein Shakes.