What is whey? How is it made? How to choose a good whey protein? How do we even judge its quality? Before diving into the list let's first answer these questions.
Whey is basically powdered milk solids. It's available in 3 forms – Concentrate, Isolate, and Hydrolysate. More on this below.
Protein content
If you've ever been confused between Concentrate, Isolate, and Hydrolysate while buying whey protein then this bit is just for you.
Whey protein is simply milk solids which is a bi-product while making yogurt or cheese from milk. Milk solids are further processed to remove fats to derive the leanest form of protein, called 'Whey'. This whey is then further dried and converted into powder for easy consumption and long shelf life, which is called Whey Protein.
Now this process gives us 3 varieties of whey – Concentrate, Isolate, and Hydrolysate – depending on how much protein content is present in all.
Whey protein Concentrate
The ratio of protein to carbs and fats in Whey protein concentrate is 80:20. Whey liquid is processed to increase its protein content to make whey protein concentrate. It is the basic level whey protein that is further processed to make other variants.
Who is whey protein concentrate suited for –
It is the cheapest whey protein and can fit into a student's budget
If you've never tried whey protein before then this can be a good start
If you're not an athlete but want to add more protein to your diet
Buy the Best Whey Protein Concentrate
Whey Protein Isolate
The ratio of proteins to carbs and fats in Whey protein isolate is 90:10. You can tell that Isolate can provide you with more protein per serving compared to concentrate because of its higher protein content. And it is prepared by removing excess fat from the concentrate.
Who is whey protein isolate suited for –
If you're lactose intolerant then isolate is a great choice to go with
If you're on a low carb/keto diet then isolate is better suited for you
If you're cutting after a long bulk and wanna retain muscle while losing fat then isolate is for you
Buy the Best Whey Protein Isolate
Whey Protein Hydrolysate
The ratio of protein to carbs and fats in Whey protein Hydrolysate is 95:5. Through a process of enzymatic hydrolysis, the whey protein is broken down into smaller protein fragments for better digestion and absorption.
Who is whey protein hydrolysate suited for –
If you have trouble digesting whey or seeing visible results from it then hydrolysate can suit you because of its high bio-availability
If you're a professional bodybuilder or athlete then hydrolysate can aid you in faster recovery and muscle gain.
If you can afford hydrolysate despite it being the most expensive of all variants then go for it because it is also the best of all three.
Buy the Best Whey Protein Hydrolysate
Protein per scoop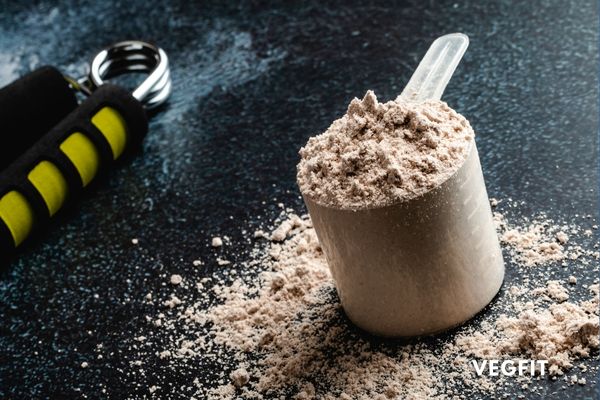 One scoop of whey is about 30gm. In an ideal scenario, you should get at least 24gm of protein from one scoop of whey (more than 80% protein per serving). If a brand is offering anything less than that then it's not worth the money, and hassle to buy/consume it.
Sourcing
Almost all whey protein manufacturers in India source raw whey proteins from North America and Europe. Where the raw whey comes from is very important to determine the quality of the end product and if it can be trusted.
Some examples of this would be Agropur based in Canada, Whey From Mullins based in Wisconsin, and Hilmar Cheese based in Texas.
If a brand clearly states the company from which it has sourced the raw whey then that brand can be trusted. Otherwise, how will you know if the manufacturer is producing a quality product?
Always search for the info on a brand's website to see where they source raw whey from or you can also sometimes find it on the labeling if the brand has been good enough to provide that.
Protein Composition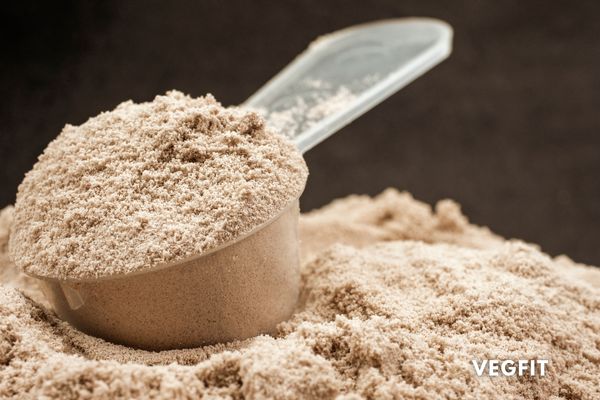 It is easy to mix soy and peanut powder into whey to maintain the protein content while decreasing the cost of production. But this would be a punishable offense if the brands don't notify about protein from these added ingredients.
So, in case a brand is using soy or peanut powder in the whey protein mix then they'll likely mention it in the nutritional profile. If you see that peanut or soy is added to the whey proteins then it'll be better to avoid buying it.
Mixability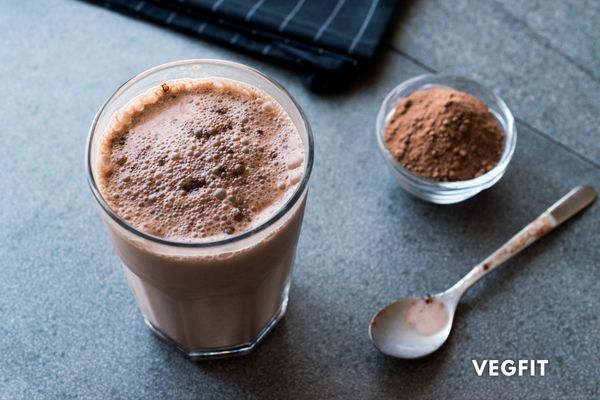 Some whey protein powders mix very well in liquids without forming any lumps while most do not. If there are huge lumps in your whey protein drink then probably you should change your brand.
Price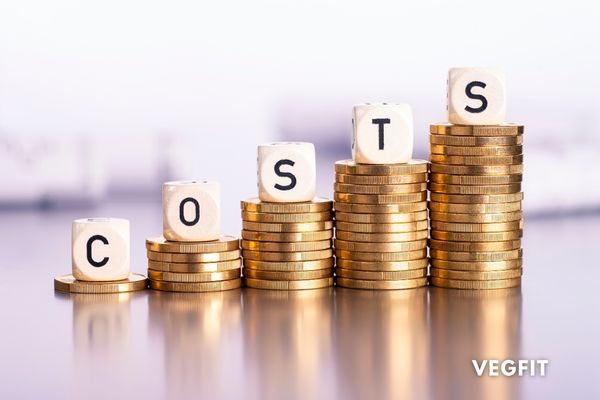 It's very subjective as to what would be a good price of a whey protein for you.
As a beginner, you can start with a cost-effective brand that offers you good protein content per serving. But you should always look for a reliable brand that sources whey from genuine companies.
Online Reviews / User Feedback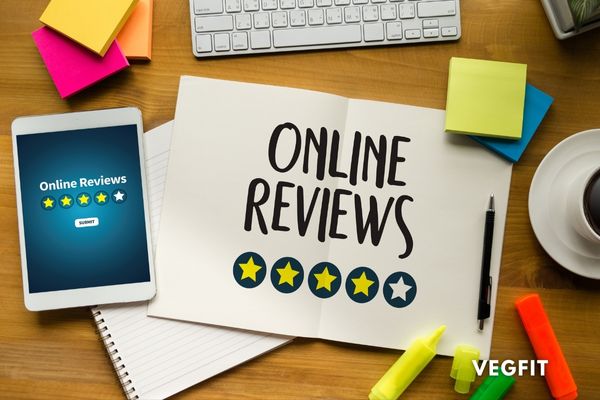 There's a high probability that some Youtuber already reviews the whey protein you're about to order or there are verified buyers who've left their reviews under it on Amazon, Flipkart, or any other platform. You should not trust the reviews that look spammy but if a brand has mostly negative reviews then it's not good to order from them.
To save time on this research, you can see Whey Protein Recommendations by VegFit
Amino Acid Profile and BCAA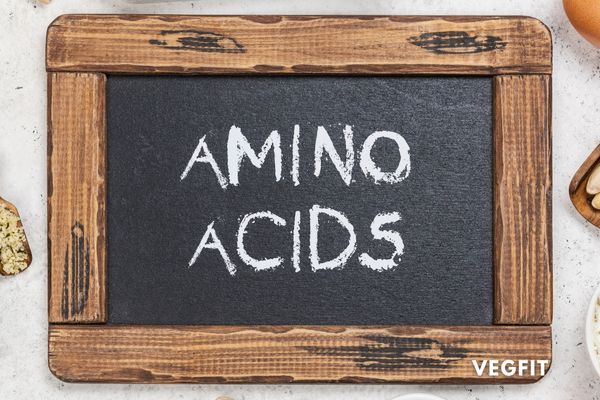 Amino acids are simply building blocks of proteins. When you eat protein it gets converted into amino acids after digestion.
There are two kinds of amino acids – Essential and Non-essential.
There are a total of 20 amino acids that bond together to produce protein. Out of these, our bodies can produce 11 amino acids but not the remaining 9.
| | |
| --- | --- |
| Essential Amino Acids | Non-Essential Amino Acids |
| Phenylalanine | Alanine |
| Valine | Arginine |
| Tryptophan | Asparagine |
| Threonine | Aspartic acid |
| Isoleucine | Cysteine |
| Methionine | Glutamic acid |
| Histidine | Glutamine |
| Leucine | Glycine, |
| Lysine | Proline |
| | Serine |
| | Tyrosine |
The first 11 are called non-essential amino acids because even if we don't get them through our diet, it wouldn't impact us much. But as for the remaining 9 essential amino acids, we must get these from our diet.
There's also a third kind called Conditional amino acids which are non-essential but in case you fall ill or suffer from some disease these amino acids become essential.
You only need to look for the 9 amino acids while buying whey proteins. If your whey protein contains these 9 essential amino acids in somewhat equal amounts then it is a complete source of protein.
If any of these amino acids are missing or their amount in the whey protein is negligible when compared to other amino acids then you should look for alternatives. There are many whey protein brands that have a complete amino acid profile.
If your whey protein contains BCAA (Branch Chained Amino Acid), then you don't need to take BCAA supplements. BCAA is simply a group of 3 essential amino acids leucine, isoleucine, and valine.
Digestive Enzymes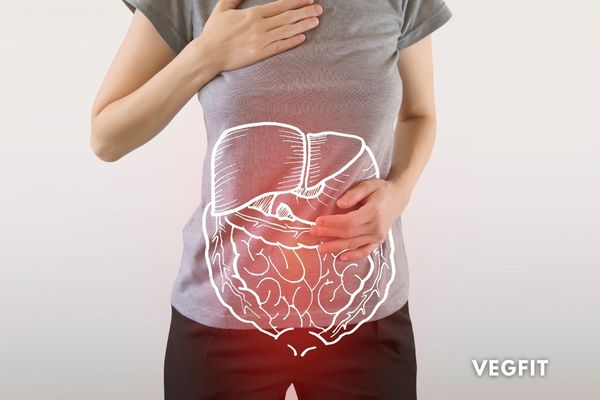 Most people complain about whey protein not getting properly digested. Especially if you haven't had whey protein before then you might face some difficulties digesting whey protein.
If your whey protein has added digestive enzymes then you'll most likely not face indigestion or bloating after consuming whey. So, it's better to go for whey protein with added digestive enzymes but it's also gonna cost you a little more.
Some such whey proteins are these – Muscle Blaze Whey Protein, Nakpro Perform Plus, and Asitis Atom Whey
Tips before you buy whey protein
Seller Matters
Most whey protein companies provide you with the product code/number on the label to verify if the product in your hand is authentic or not. Also, there are trademarks you can see on the label to verify the same. It's always better to order from a brand's official website or an authentic seller on e-commerce platforms like Amazon. If you're buying offline then make sure it's a registered distributor.
Don't buy your whey from an unknown source because adulterated and expired whey protein powders are also sold in the market by giving them popular brand labeling. In case you buy whey protein from such sources, it can be very harmful.
Packaging is crucial
For all the reasons mentioned above, don't buy a whey protein that comes with faulty packaging. Whey protein companies take good care while shipping to prevent their products from looking old, dusty, and losing essential details on the label. Don't buy a whey protein that looks even slightly tampered with.
Put quality over price
Always remember, you get what you pay for. You can't buy a brand's whey protein powder for a cheaper price from a different website or offline seller. Because most probably you'll end up with a contaminated or plagiarised product. Pay more but buy only from an authentic source.
Also, Check Out Whey Protein Recommendations from VegFit. If you're struggling to find the best whey protein brand for yourself check out our article 10 Best Whey Protein in India
FAQs
Is Whey protein safe?
Whey protein is simply powdered milk solids. Depending on your choice between isolate, hydrolysate, and concentrate the ratio of protein to fats and carbs in it varies. But since milk is safe to consume for most people, so is whey.
What are the side effects of Whey Protein?
There are no side effects of whey protein for most people. And mild constipation or acidity might happen if you have never had whey before. For those who are lactose intolerant, you can choose not to have whey protein if you feel severe discomfort after having any milk products.
How to buy whey protein cheap?
Inflation has increased the price of everything including whey protein. You can choose to buy whey in smaller quantities or use special discounts or season coupon codes to lower the price. Check the official websites of whey brands to see if they're running any special offers. But don't go for cheap alternatives.
Which is the best Whey Protein Powder?
How to buy original whey protein?
Follow the tips given in this article. Always buy from a trusted source. Scan the transparency code to confirm that the product is original. Never accept unsealed or opened whey protein packs.