Protein is one of the most essential nutrients that all of us need to include in the right amount in our meals. Meat lovers find a lot of foods with a high amount of lean protein. However, for vegetarians like me, it is difficult to consume the right proportion of protein daily as the options are restricted. If you stay deficient in the consumption of protein through your daily intake, it may hamper your health.
In this article, I will provide you with a detailed and analytical manner with the sources of protein-rich vegetarian foods in India, that are as high as any non-vegetarian food item in terms of their protein content. If you consume these foods daily, likely, you won't have any deficiency in your overall protein requirement.
👉 Soy chunk contains 52 Grams of Protein per 100 grams
Soy chunks are one of the highest and cheapest sources of protein foods for vegetarians. They provide us with essential amino acids and are an amazing source of vitamin B. Soyachunks can be eaten in various forms— either you can make vegetable Currys, soy-poha, soy biryani or soy cutlet.
👉 Soy Milk contains 8Grams of Protein per 250ml serving
Soy milk is a great source of Vegetarian protein. One can add it to a protein-rich vegetarian diet, as it helps in shedding weight, too. Top it with chia seeds, and drink soya milk as it is, or in the form of a shake, or smoothie.
👉 Soybean contains 42 grams OF Protein per 100 grams
Soybean is a good source of vegetarian protein for vegetarians. It is a good source of amino acids. Soybean is also rich in glycinin and beta-conglycinin. Soybean contains daidzein and genistein that produces phytoestrogen in the human body. Soybean provides isoflavones that can help reduce the risk of breast cancer. One can eat soybean in the form of curry or can add it to a sandwich, poha, khichdi, or millet.
👉 Paneer contains 18 Grams of Protein 100 grams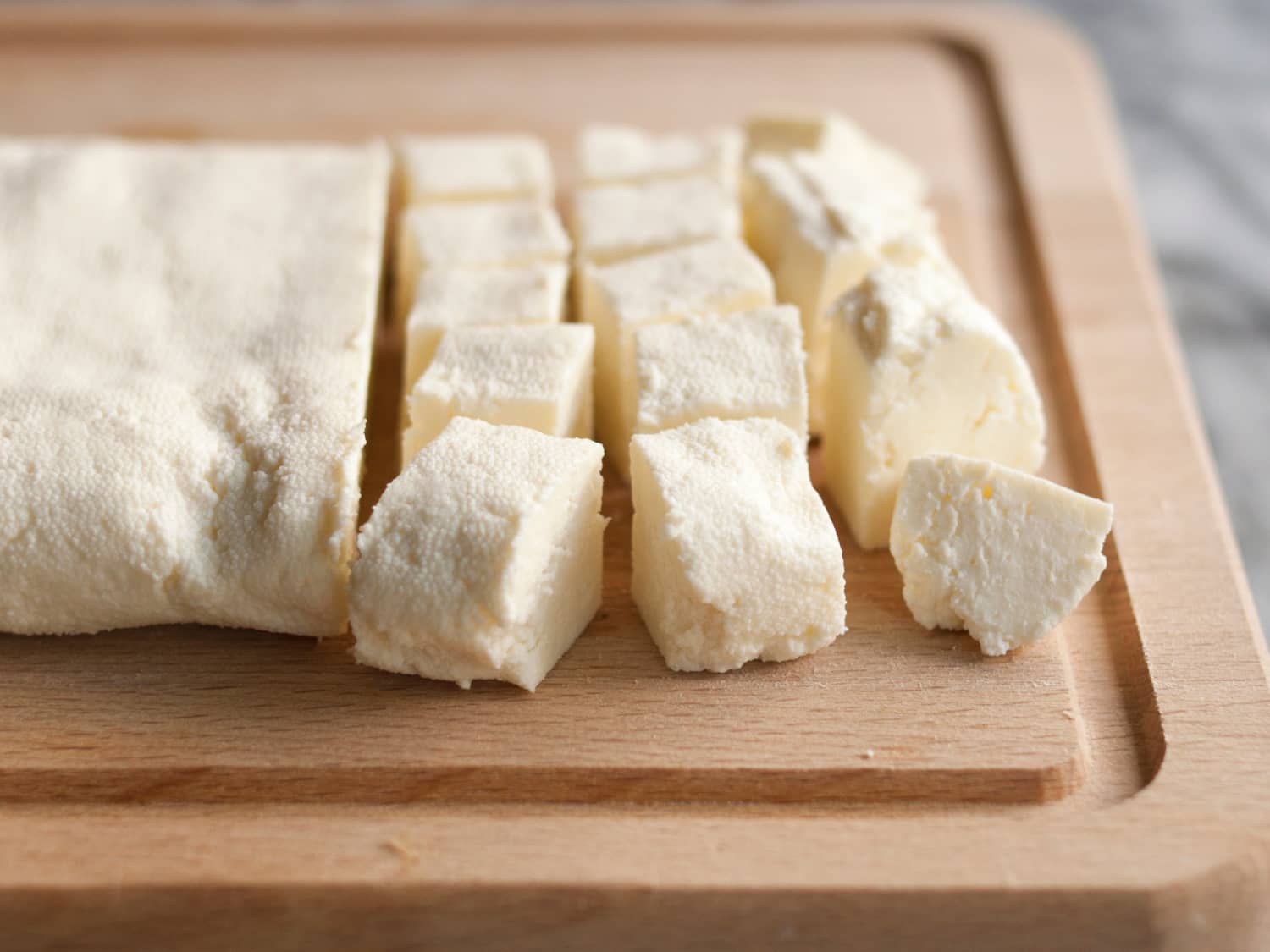 Paneer is considered to be a luxury delicacy for vegetarians. It can be consumed in many forms: you can make any paneer curry or paneer bhurji, and add lots of vegetables to it which further elevates the proportion of the nutrients of the whole preparation. Use the paneer bhurji for moong dal cheela. Paneer paratha also tastes great, though the carb intake of paratha is to be considered. Not only paneer is known for its protein contents, but it has a great amount of calcium in it, too. It prevents the early occurrence of osteoporosis and helps you maintain good muscle mass, bone density, and aids in losing weight.
👉 Tofu contains 18 Grams of Protein per 100 grams
These days, Tofu is also becoming very popular. Tofu can be a good replacement for paneer in many of the dishes like bhurji or paratha filling. Tofu also can be used in vegetable stir fry, green Thai curry, red Thai curry or chilli tofu fry. The best thing is— unlike paneer Tofu is dairy-free. Being a soy product, it can be easily consumed by people who are lactose intolerant.
👉 Peanut Butter contains 7 Grams of Protein per serving (2 tablespoons or 33gm)
Peanut butter is a favourite of people of all ages. It is a great food item, for vegetarians that healthily promote weight loss. Peanut butter goes well with a slice of wheat bread or even on Indian chapati. Peanut butter can be combined to make a gluten-free cookie or cake. Not only known for a high share of protein in it, but peanut butter is also high in good fat and low on its carbohydrate percentage.
7. Lentils
👉 Lentils contain 18-25 Grams of Protein 100 gms
Lentils are my absolute favourite when it comes to talking about protein-rich vegetarian foods, in India. In any Indian family, we can do one of our meals with our very favourite Dal-rice. Technically speaking lentils are members of the Legumes family. They are easily affordable in any Indian supermarket and they get cooked in under 20 minutes.
👉 Chickpeas contains 19 Grams of Protein per 100 grams
The next item in this list is chickpeas that are nutty and flavoursome. You can have it in the form of chickpea curry, salad or hummus. A good option for a high protein vegetarian diet that accelerates weight loss, chickpeas are very high in their protein content.
👉 Black beans contain 21 Grams of Protein per 100 grams
Black beans have more amount of protein in them than chicken drumstick preparation. The same is also known as the reservoir of minerals, vitamins, and a lot of good fibre. They can be consumed to control bad cholesterol levels. Black beans can be consumed in mixed Dal. Some people are even experimenting with continental recipes with it, and preparing quesadilla. It is one of the best sources of a vegetarian protein diet.
👉 Quinoa contains 14 Grams of Protein per 100 Grams
Quinoa has earned itself a good name for being a high-protein vegetarian diets resource. You just need to boil quinoa and add it to any other food item that you have planned to consume in a meal. The ingredient is easily available in any supermarket, in any of the parts in India.
👉 Oats contain 14 Grams of Protein per 100 Gram
You don't have to look any further. Just close your eyes and trust a Cup of oats when you are looking for a high protein vegetarian diet for weight loss. Oats make you feel full for a very long time. Oats can be consumed in many ways. You can either have oats Upma with many vegetables to add even more nutrients to it. Most of the oats preparation is a one-pot-meal recipe, which saves time without compromising your nutrition. Oat powder can also be used as flour for cheela, bread or cakes.
👉 Greek yoghurt contains 8 Grams of Protein per serving size (150gm)
Greek yoghurt is a very trusted source of a high protein diet, for vegetarians in India. They have a great number of health benefits linked to them. One of the best ways to consume Greek yoghurt is to top it off with lots of chia seeds, and freshly cut fruits.
👉 Almond contains 21 grams of Protein in 100 grams
Almonds are rich in energy and contain nutrients like antioxidants, vitamins, and a lot of minerals. You can consume the goodness of almond in many ways— either consume it as a nut or go for almond milk! Even you can try almond butter. Vegetarians for their protein consumption should consume almonds. If almonds are soaked overnight and consumed with raisins it works the best.
👉 Chia seeds contain 17 Grams of Protein in 100 grams
Chia seeds are just a golden treasure of protein when it comes to vegetable food items. They're just not known for their high protein content but they are also a very good source of magnesium, healthy fat, and other necessary minerals. You can soak the seeds overnight and add them to any beverage you prefer to consume in a day. Also, Greek yoghurt parfait topped with chia seed is a very good option, which is both healthy and tasty, and a trustworthy source of a high-protein vegetarian diet.
👉 Pumpkin seeds contain 30 Grams of Protein per 100 grams
Pumpkin seeds have become a very popular/good source of protein, for vegetarians in India. You can roast pumpkin seed and top off Greek yoghurt parfait, smoothies, shakes, and puddings with it. The same is also known for antioxidants and Poly saturated fat contains. It has a good share of riboflavin in it. Pumpkin seeds are also very high in their magnesium content. Scientists have researched pumpkin seeds and found out that they can stop growing carcinogenic risks. It has a lot of good fibres in it. Also, it is known to improve fertility systems.
👉 Pumpkin seeds contain 30 Grams of Protein per 100 grams
Whey protein may not sound too cheap but looking at the amount and quality of lean protein that you get, Whey protein definitely tops the list. It is a trusted source of vegetarian protein which is a staple to weight-training professionals for increasing muscle mass and even for losing weight. Whey protein is known to have anti-asthma, and anti-carcinogenic properties incorporated in their formula. Whey proteins are available in different flavours. You can make shakes, and smoothies or add them to fruit parfait. Whey protein is on the top list of favourites of athletes.
👉 Plant-based protein contains 22-24 Grams of Protein per scoop (~31 grams)
Plant-based protein supplements are a great substitute for people who follow veganism. Athletes, fitness enthusiasts, environmentalists, and lactose intolerant people are increasingly preferring plant-based protein powders. There are a good variety of plant-based protein powders like pea protein, soy protein and rice protein etc. These are readily available in the market, though the taste of these protein powders might vary from the whey protein powders.