Protein is one of the critical building blocks of our body. There are limited sources of high protein foods for vegetarians, especially when we talk about getting lean protein (low fat and low carb).
A balanced meal requires a complete source of protein. Hence we must understand what kind of protein foods vegetarians should take to get the most benefits for their fat loss or muscle building.
Before getting into what all foods vegetarians should include in the diet for optimal protein, first let's quickly understand how protein is beneficial for our body.
Benefits of Protein
We have three macros that help our body in performing daily chores: Protein, Carbohydrates, Fat. Each of these macros has their functions and should not be ignored.
We all know that protein is vital for building and growing muscles in our body. In addition to that, protein is responsible for building and repairing of tissues, cartilage, skin and hair. Protein helps to produce chemicals in our body like enzymes and hormones.
The building blocks of Protein are amino acids. There are a variety of amino acids which combine to create protein, and our body needs all of them in required proportion to synthesise protein.
Non-vegetarian diet possesses of all types of amino acids, and thus it's easier for a meat eater to build muscles. For a vegetarian, it's required to get these amino acids from various sources combined.
Best High Protein Foods
1. Soya Chunk, one of the best sources of protein for vegetarian
I love soya chunks for they are an excellent protein source for vegetarians, have very low carbohydrate and fat content and are easy to cook.
100gm of soya provides 52gm of protein, which means about 52% protein. Isn't that just WOW!
Soya is probably the highest protein to carbohydrate ratio I have seen in the vegetarian diet.
Soya chunks are very easy to prepare and get along with a lot of vegetables and lentils. You can boil the chunks for a couple of minutes and then saute with your choice of vegetables like beans, carrot, spinach, bell peppers, cauliflower, cabbage etc. Soya can also be dry roasted with very little of olive oil and consumed as a mid-meal snack.
2. Soya Flour, Soya Milk or Soybean
Soya flour though is not as high in protein as soya chunk, but it is an excellent addition to your roti flour or dosa batter. It increases the protein content of these side dishes significantly.
While wheat flour contains 12% protein and 70% carbohydrates, soya flour has 34% protein and 35% carbohydrates. Hence I mix soya flour with regular flour or dosa batter for a healthier roti or dosa. Good proportion soya and regular flour will be about 60-40 ratio.
Similarly, you can replace your regular milk with soya milk for higher protein intake. I limit the quantity of milk in my diet because of its high carbohydrate content (even in skimmed milk). But if you love drinking lots of milk, you can very well opt for Soya Milk.
3. Cottage Cheese or Paneer vs Tofu
Every vegetarian's favourite, Paneer…Well most of us :).
We all accept that paneer adds a lot of flavour and richness to the meal. Simple sautee paneer, make a paneer curry or add it to the mix vegetables. Paneer tastes lip-smacking in any form.
What we need to be careful with is the fat content of paneer. Paneer prepared from full-fat milk may contain up to 30% of fat hence limiting the quantity is important.
Packaged cottage cheese may contain 20-30% of fat and 30% of Protein. It's advised to consume homemade paneer to be aware of the fat intake. Paneer produced from skimmed milk is considered to be lean.
Tofu can be a better choice if you want to avoid the fat from the paneer. Prepared from soya curd, tofu, is a low-fat version of paneer and can easily replace paneer in any recipe.
I prefer including both in my diet depending on how much fat I am consuming from other foods.
4. Lentils and Pulses
Lentils and pulses are an essential part of Indian meals. They are a considered a good source of protein and make you feel full and satiated.
Rajma (Kidney beans), Lobia (Black-eyed beans), Chhola (Chick-peas), Brown chana are must-haves for vegetarians who are looking to have a high protein diet.
Pulses come in a great variety and can be cooked like soup or as sprouts. Moong, Tur, Gram Dal contribute to making a meal complete.
Though lentils and pulses contain a sufficient amount of protein, they don't provide a complete protein profile which means that lentils don't have all required amino acids. To make lentils a complete protein, one must consume it with rice or brown rice. Mixing it with white rice or brown rice completes it's protein profile and proves to be a great tasting meal.
6. Nuts and Seeds
A lot of people avoid nuts and seeds by tagging them as fatty foods, but they contain unsaturated fat and protein, which are essentials for our body.
In addition to the fat, nuts and seeds consist of 20gm of protein per 100gm. The healthy fat and protein of nuts and seeds make them superfoods.
Nuts and seeds are perfect for small bites and can be easily carried along wherever you go. Add almonds and walnuts to your cereal bowl OR top your salads with pumpkin, watermelon or flax seeds OR roast a mix of nuts for munching.
7. Protein in Vegetables broccoli, beans and peas
Broccoli, beans and peas contain about 3-7gm of protein per 100gm which is the highest amount of protein among vegetables.
All the vegetables contain an unusually high amount of fibre, which makes it difficult to consume the amount of veggie required to meet the protein requirement. But including them in the diet is essential to ensure enough fibre consumption which is one of the essentials for our digestive system.
8. Whey protein and related sources
Apart from plant-based protein sources, the easiest and the leanest protein available for vegetarians is whey protein which is a milk based product and is prepared from the finest of protein found in milk.
If you are not able to meet your target intake of protein from food, whey protein is there to rescue.
There are a lot of protein bars, or high protein shakes available. These can be used as an option when you are aiming for a high protein diet. Most bodybuilders or individuals looking to build lean muscles rely on whey protein.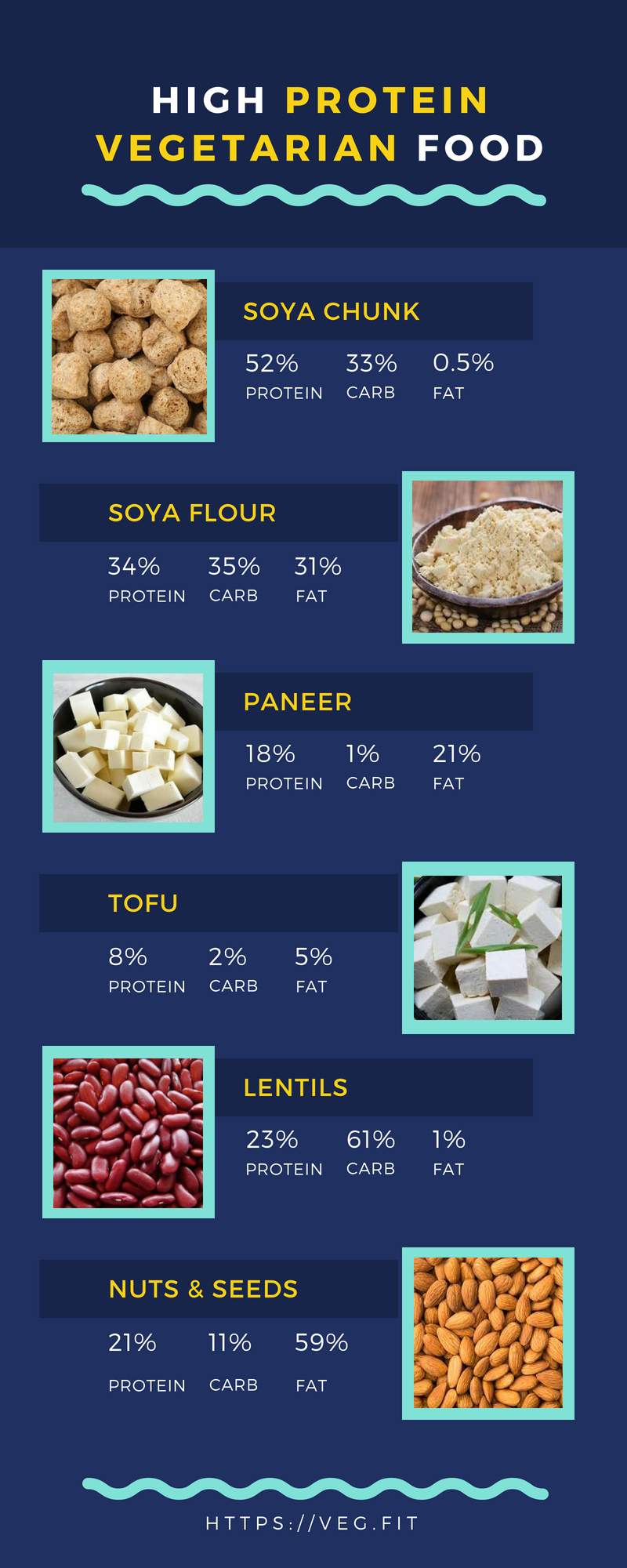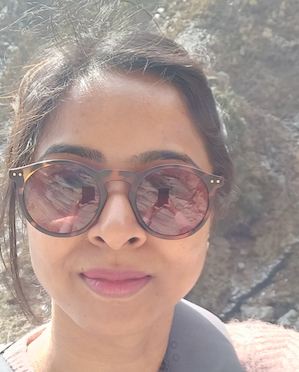 I have been into personal fitness for about 10years. Exploring different workout styles is my passion. I also possess a strong understanding of vegetarian diet that supports a healthy life style. Fitness, for me, is a process, not a goal. I keep challenging myself to reach to the next level.