Protein bars are really popular among Gen-Y as their go-to snacks. They are often considered to be a storehouse of nutrition. Besides giving you several grams of protein, they also provide a lot of minerals, vitamins.
For many people, protein bars are just a quick way to get some nutrition amidst their busy and hectic schedules.
There is a wide variety of protein bars available on the market. But not every protein bar carries the same amount of nutrition in them.
Therefore, to make your job easy and to make sure proper nutrition is reaching up to you we curate this article.
Do Protein Bars make you gain weight?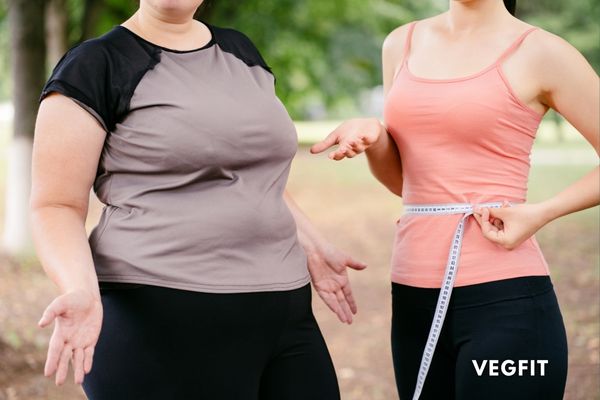 The rule for gaining weight is to consume more calories than what you burn in a day. If gaining weight is your goal, then adding protein bars is no doubt helpful.
Protein bars are calorie-dense food items. They offer a hefty amount of calories in a single serving. For example, the MET-RX super cookie crunch for example weighs around 410 calories. It has 14 grams of fat. In a regular snicker, one gets 14 grams of fat. Therefore the statistics show us that consuming a protein bar for your weight gain purposes makes sense.
However, there are many protein bars that avoid adding additional sugars. Unfortunately, there are protein bars too which use fructose corn syrup in them. It is a cheap sweetener that causes obesity and increases appetite to a disproportionate level. Some of these nutribars are just candy bars.

Nutri Grain cereal bars have multiple flavour options available with them— be it strawberry, raspberry, or other fruit flavours. These bars contain little actual fruit, but a major portion of fruit puree. Now fruit purees contain a great deal of fructose, sugar, corn syrup, food starch, and gluten. These products not only make you fat, but also give you empty calories. This is a crucial point that you need to think about before making nutribars an eating habit of yours.
Eating Protein Bars may cause metabolic disorders too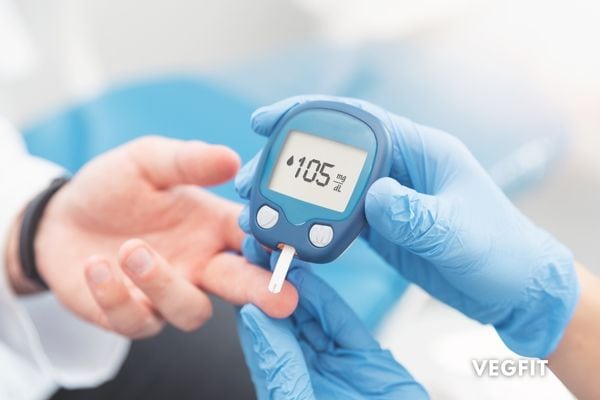 Eating foods that are loaded with sugar might cause metabolic disturbances in the body. It is the sole reason for type-2 diabetes, obesity, and heart disease. Many of the Nutri snack bars are nothing but sugar-loaded snack items. Again the term inscribed on their packaging as protein might not always be aligned with the nutritional profile of the product given at the back.
Healthy Protein Bars available in India:
MuscleBlaze 20g protein bar

Calories – 256
Protein – 20g
Carbs – 22g
Fats – 11g
MuscleBlaze is known for its superior-quality health products. This 20g protein bar from MuscleBlaze uses soy protein, soy protein nuggets, and premium whey protein concentrate as a protein source. Dipped in dark chocolate and made with real cranberries, this protein bar is a treat for all times.
Rite Bite Max Protein Bar

Calories – 313
Protein – 30g
Carbs – 44g
Fats – 14.7g
Rite Bite Max protein gives you a whopping 30g of protein in every bar. It uses a blend of whey protein, casein, and soy as a protein source. Apart from protein, it contains 10g of fiber and 5.5g of BCAA. Filled with the goodness of almonds, this protein bar claims to give you sustained energy for 5 hours. It tastes great because of the dark chocolate coating and tasty berries added to it. Most importantly, it has zero added sugar.
Yoga Protein Bar

Calories – 325
Protein – 20g
Carbs – 24g
Fats – 16g
Yoga protein bars have been around for a long time. Unlike most protein bars, this yoga protein bar is made entirely with whey protein concentrate and almonds without any added soy. It gives you 20g of protein in every bar. Also, it's filled with 10g of fiber, good fats, and omega-3 fatty acids. This Yoga protein bar doesn't have any added sugar. All these make this Yoga bar a perfect keto-friendly snack.
Whey 91 Protein Bar

Calories – 237
Protein – 20g
Carbs – 24.4g
Fats – 6.3g
Whey91 protein bar gives you 20g of protein which comes from Gold standard whey and Lactoferrin. It has no added sugar and Lactoferrin which is a multi-functional milk protein is known for its immunity-boosting effects. Its chocolaty taste coming from added cocoa is a treat at all times.
Trekk Protein Bar

Calories – 240
Protein – 23g
Carbs – 26.2g
Fats – 4.4g
This Trekk Protein bar gives you 23g of protein from a blend of Whey Protein Concentrate, Pea Protein Isolate. Soy Nuggets, and Almonds. It has a great taste but also contains 11g of added sugar. But if you are not watching weight and want a tasty protein bar which you can consume daily then Trekk Protein Bar is a great option.
Effects of eating a Protein Bar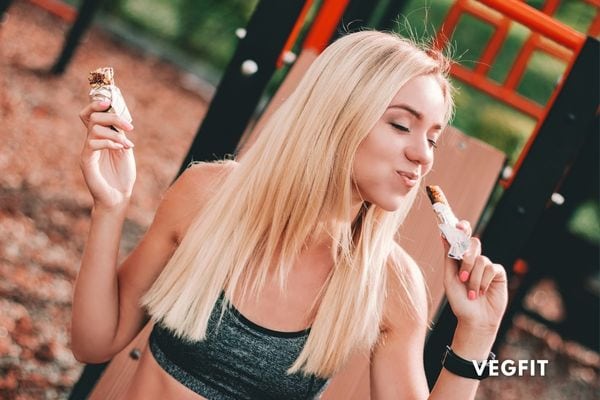 There are both good and bad effects of eating a protein bar. let us carefully examine both the sides of this coin—
Benefits of eating Protein Bars
On average a protein bar consists of 5 to 10 grams of fat, and 25—30 grams of carbs. Alongside, many protein bars are a great source of calcium, B vitamins, potassium and iron.
The source of protein also varies in the protein bars. Some protein bars claim to use yoghurt, milk, dairy proteins, casein, and whey in them. Other protein bars use plant-based protein powder in them— soy, pea, or brown rice. There are such protein bars too which contain egg whites.
The nutrition profile of many of these nutribars also uses a blend of ingredients and doesn't talk about any of its details on the packaging. So be really aware!
Side effects of eating Protein Bars
Protein Bars are not the best sources of protein. They can never be a meal replacement of yours.
Besides protein they contain a lot of sugar. Some bars even contain ingredients that are carcinogenic.
Protein Bars may cause flatulence.
Protein bars contain modified soybeans.
It contains alcohol sometimes.
Can you lose weight eating Nutribars?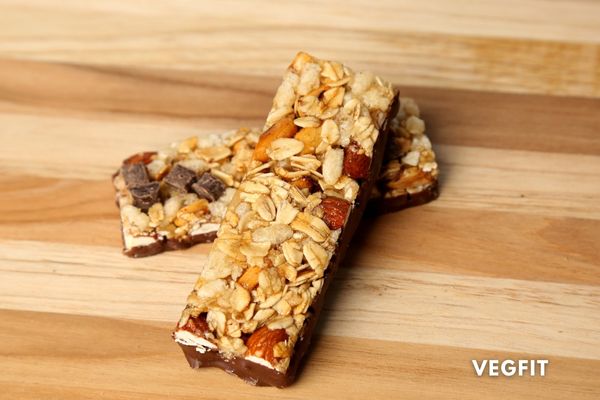 Energy bars are convenient to grab on the go. Some of them even promise to be loaded with nutrients and have fewer calories. To a layman, nutribars sound like a simple solution to match one's daily protein intake. But many times that actual scenario is different.
Bodyweight depends on a number of factors. It depends on one's body mass index, amount of fat stored in one's body, and the metabolic rate of one's body. Metabolic rate is precisely the rate at which your body burns fat. The amount of meal intake, time for sleeping, hormones, everything directly, or indirectly contributes to one's weight-loss journey. On the internet, there are a number of weight loss tips and tricks that are enough to confuse us.
Many fitness enthusiasts, and portals, claim that energy bars are substitutes for meals. And they also swear by certain brands of energy bars. Most energy bars are made up of certain types of carbohydrates. It also consists of a lot of fibre. Some have a greater amount of protein too present in it. But, it is unfortunate that these bars are loaded with a lot of sugar. It consists of trans fat too. So, weight loss aspirants might stay away from these energy bars to be consumed daily as they are energy-dense.
However, eating them once in a while does no harm to our bodies. It is essential to purchase the right nutribars which have got the right proportion of macros, and micros. It should be low on sugar and have a less proportion of calories. This might compromise the taste of these nutribars but they will give you a sufficient amount of required energy. It also keeps the nutrition of your body on point.
FAQs
Are Protein Bars Good for Weight Loss?
Some protein bars claim to help in weight loss. They have vitamins, minerals, fibre,  calcium, and iron. But, many are calorie-dense and are used to gain weight.
How to choose a healthy protein bar without gaining the extra pounds?
Choose a protein bar which has less sugar, or uses stevia. It should have a high-quality protein. You can always choose a homemade customised protein bar.
When to eat protein bars to build muscle?
The best time to eat protein bars is post your meal. It will supply protein to your muscles, and you recover.
Is it bad to eat protein bars every day?
Can I lose weight only by eating protein bars?
Yes, protein bars having fibre, vitamins, minerals, iron, and potassium can promote weight loss.