Beginning of this year, I planned to focus on my fitness and fix issues pertaining physical performance. I have invested a lot of time, effort and money in fitness this year and I am glad this all comes together beautifully as the year approaches an end.
I am a price and quality sensitive consumer and I do enough research before investing in any product.
Here is the list of best fitness apparel and accessories I bought that proved to be the best buys of the year.
Special Note : This post is in no way a promotional content. I am not associated with any of these brands. I genuinely like these products and want to share with everyone who might need them.
After a lot of research, I bought these bands from Amazon. A special thanks to Sonali Swami for introducing me to these little yet powerful elastic bands. I have seen many bands which break very easily after a few uses but this one has got great strength.
The pack of the band comes in 4 resistance levels so you can use them according to your exercise and required resistance.
I have suggested them to a few folks at my gym and they found them very useful. So you can take my words on it when I say they are solid ones.
Benefits of Loop Resistance Bands:
1. Resistance bands help maintain posture in lower body workouts including glutes, abductors, quadriceps. I use it while squatting, deadlifts, leg press, hip thrusters. But these bands can be used in lot more workouts.
2. Bands add extra resistance in your regular workouts, providing you a 360-degree workout.
3. These are always in my travel bag now. Best way to catch up with a quick workout anywhere, even in the absence of weights.
https://www.instagram.com/p/Blkm0zXlOKx/?utm_source=ig_web_copy_link
I have been meaning to buy this band for a long time and when I spotted it at Decathlon store, I just picked. I advice you to go to the Decathlon store and test the bands yourself. They have them available in variety of strengths and they cost as low as INR200. Best spent 200Rs.
These bands come in various resistance, so you can keep a combination. I have bought a medium one and it works out well for me for most of the purposes. I am also going to buy the next level strength band when I visit Decathlon next.
Benefits of Elastic Resistance Bands –
1. This band helps me in pre workout warmup. You can try different stretch and rotation movements with them before you hit heavy weights in the gym.
2. Not only pre workout warmups, but these bands come very handy for post workout stretches, specially legs. It helps a lot in overall body flexibility.
3. This band got it all, and I can perform any body part workout with it. When I am on travel, I just find a corner for myself and using these bands I work on shoulder, chest, back, biceps and triceps muscles. Hell yeah! buy one and play around with this one.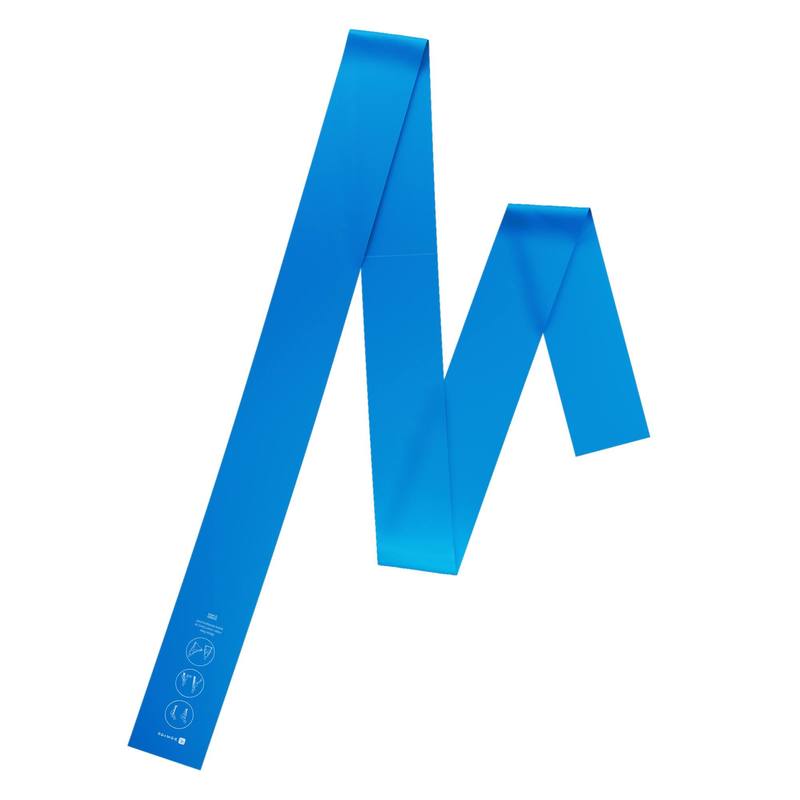 When it comes to sports shoes, I have only been wearing Nike shoes for last 10years. For me, the price of Nike shoes completely justifies their quality, comfort, design and durability.
This black beauty that I bought from Myntra, has won my heart now. This pair is a looker! Not only I wear them while workout but I even carry them on travel where I have to walk a lot.
Benefits –
1. The pair fits very well on my narrow feet. So if you too have narrow feet and find hard to find something that fits well, give these a try.
2. The solid black colour with a tinge of silver adds to the appearance. They look super cool. (You can find many pics in my Insta profile showing them off 😉 )
https://www.instagram.com/p/BpovaH-BiYb/?utm_source=ig_web_copy_link
If you are someone who lifts heavy and is looking for a sturdy pair of workout gloves, go for this one. The material is excellent quality and provides good grip.
I bought this one from Trim Life Store, Koramangala, as they are genuine suppliers of sports goods and supplement. Trim Life offered me better pricing than Amazon.in, and I could try them on at store to find the correct size.
Benefits of Workout Gloves
This pair of gloves is quite solid when compared with other available products in India.
They are sweat resistance and offer good grip.
https://www.instagram.com/p/Bmx00LDh5yy/?utm_source=ig_web_copy_link
The in-soles are really a bliss for people with thin feet. Because of thin feet, most of the shoes don't fit me well. A poor fitted shoes can affect your leg muscles and can cause uneasiness while walking or running.
I use this in-sole in my workout as well as trekking shoes. This helps preventing movement within shoes and also gives the perfect arch to my feet.
Benefits on in-soles –
1. The in-soles fix the fitting issues if you have thin feet. Also, if you are flat footed, the in-sole help you give a natural arch. (Please note: the in-sole will not fix arch issues, it just gives a better support to your feet)
2. These can be fitted in any shoes and last long, so it turns out to be a good investment for me. 🙂
When it comes to sports bra, I haven't been able to trust any brand other than Nike. I have been using their sports bra for last 6 years or so and these buddies last long.
Benefits of Sports Bra –
The Nike bra has got great support for your workout or run. I strongly recommend every woman to spend time in finding the correct sports bra.
A good sports bra also prevents breasts from sagging.
https://www.instagram.com/p/Bo3X2cHBEAW/?utm_source=ig_web_copy_link
When you workout, workout in style with HRX affordable and trendy collection of dry fit t-shirts. I bought about 7-8 sports tees HRX and I absolutely love their quality. They have a huge collection of sports wear and comes in all price ranges, so pick what fits your pocket.
In addition to HRX t-shirts, I also bought 3 workout tights. Although I like their look and feel but the fit is just about average and so is the material. The cloth being a little thin and doesn't give as good a fit as a Nike workout tight. But hey, there is a huge price gap in these 2 products. So, looking at the price range HRX offers, I can't complain. 🙂
https://www.instagram.com/p/BmLKo-knlfC/?utm_source=ig_web_copy_link
This year I bought a lot of sports wear and tried a not-so-popular brands. This tshirt by Campus Sutra got lot of heads turn at my gym. 🙂 The material is too good for the price and I also love the fit.
They have limited stock in sports wear but I am hoping they expand into this vertical and come up with more varieties.
https://www.instagram.com/p/BpGm1zBB-CM/?utm_source=ig_web_copy_link