Acidity is a form of indigestion, which gets sensitised by a burning sensation that happens through the overproduction of peptic acids in the stomach. If we don't regulate the eating intervals, or eat too much spicy food, these stomach produced acids creates trouble in our digestion system or gastroesophageal reflux disease— which leads to heartburn, abdominal pain, chest pain, chest discomfort, belching, bloating, and all those that one can think of as acidity symptoms.
This article is a collection of recipes that are less spicy and help to regulate the production of acids in the stomach. Easy to digest, at the same time they are easy to prepare too. They also stop the likelihood of any Gastroesophageal Reflux Disease occurring.
Check the recipes below:
1. Bajra Khichri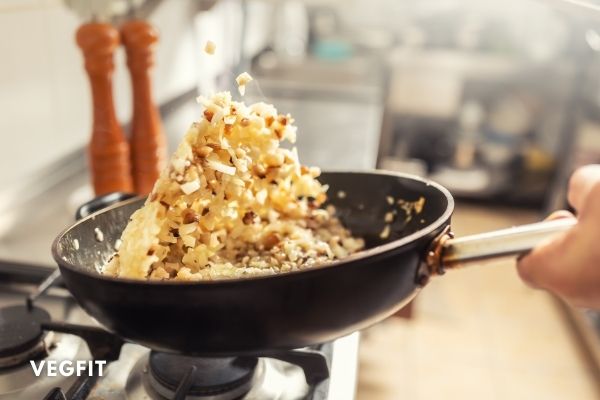 Ingredients
1 Cup of Bajra or black Millet soaked overnight or for 8 hours
1Cup of yellow moon doll or split beans washed and kept aside
1/2 tablespoon ghee
1 tsp cumin seeds
1/4 teaspoon turmeric powder
a pinch of asafetida
Salt as per taste
Method
Combine the two dals and put them inside a pressure cooker. Now add two cups of water. Cook till four whistles are done.
Let the steam evaporate and then open the lid up
Heat ghee in a deep frying pan. Now add the Indian masala. When the seeds start to flutter add the asafoetida, turmeric powder and saute them for 2 minutes in medium to high flame.
Add the cooked Bajra and moong dal into this pan along with the rest of the steaming water. Add more salt to adjust the taste.
Saute for another 2/3 minutes
Your Bajra Khichdi is ready. The same is good to control acidity symptoms.
2. Mong Dal Methi Sabzi
Ingredients
2 cups chopped fenugreek( methi)
½ cup yellow moong dal( yellow split dal)
½ tsp cumin seeds
1 tsp chopped garlic
2 tsp finely chopped chillies
½ tsp turmeric powder
1 tsp oil
Method
Wash, soak and drain the methi sag into the water for at least 2 hours.
Combine the moong dal and ½ cup water. And let it simmer on a deep pan over medium flame. Cover the pan with a lid. And let it cook for 7-8 minutes.
Heat the oil and add the cumin seed.
When they crackle add the garlic. Saute for half a minute. Now add the chopped green chillies. Saute for another half of a minute.
Add the fenugreek, turmeric powder and salt. Keep the flame in between low to medium. Saute for another 2 minutes.
Add the moong dal. Add 2 tbsp of water. Adjust salt, for the final time.
Now cook for another 2 minutes on low to medium flame. You are done!
Serve this Indian food with roti and pickle.
3. Buckwheat Dhokla Recipe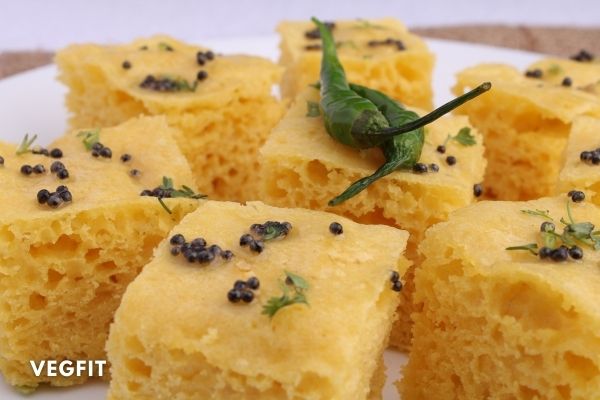 Ingredients
1 ¼ th cup of buckwheat
½ cup card
1 tsp green chilli paste
¼ th tsp ginger paste
Method
Wash the buckwheat thoroughly, but only once. Washing it more than once will remove the starch from this component. Drain the excess water
Combine the buckwheat, card, and ½ cup water into a deep bowl for at least 6 hours if you are preparing this recipe in summer. And for at least 9 to 10 hours if you're making this recipe in winter.
Add the Indian masalas to it; ginger-green chilli paste.
Add just the salt
Now pour this batter into a 7-inch pan. Steam it for 20 minutes.
Insert a skewer Into the middle of each dhokla. If it comes out clean your dhoklas are done.
They are great for the Indian diet. The recipe due to its ingredients is great to control acid production in the stomach.
4. Ladies Finger With Onion Tadka In Minimum Oil( pyajwali bhindi)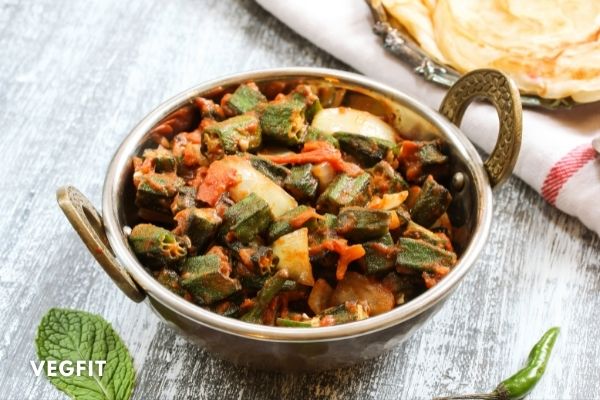 Ingredients
3 cups of ladies finger
1 tbsp oil
2 tsp cumin seeds
1 tsp nigella seeds ( Kalonji)
1 ½ cup thinly sliced onions
¼ th tsp turmeric powder
1 ½ tsp ginger paste
1 tsp finely chopped ginger paste
Salt as per taste
¾ th cup yoghurt/ Buttermilk ( Buttermilk is great to stop the occurrence of gastroesophageal reflux disease)
2 green chillies chopped
Method
Heat oil in a kadhai. Preferably cast iron kadhai! Add the cumin or nigella seeds. Saute till the seeds flutter. Keep the flame in medium. After 30 seconds you will get a tantalising smell of spices.
While seeds crackle and the smell comes in, add the onions. Saute on a medium flame for 2/3 minutes
Add turmeric powder, green chilli, and ginger. Add the water. Saute for 1 or 2 minutes.
Add the ladies finger. Adjust the salt. Keep the flame on medium. Let the ladies finger become tender.
Add the curd. Cook on a medium flame for 2 to 3 minutes. Let the curd dry out. Stir on and off.
Serve with bajra roti and minty green chutney to control acidity symptoms! it is a great diet food too to maintain health.
5. Bajra Roti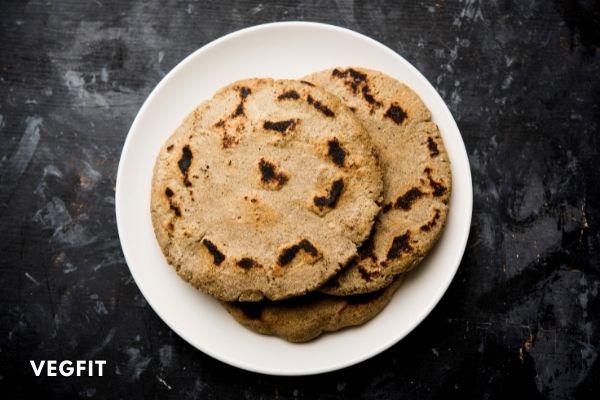 Ingredients
2 cups of Bajra flour ( black millet flour)
¼ th cup whole wheat
Whole wheat flour( gehun ka atta)
3 tbsp ghee
White butter
Method
Combine bajra and gehun ka atta in one deep bowl. Use ¾ cup warm water, little by little and not all at a time, to knead this proportion.
Divide the dough into 8 equal parts
Roll out thick Rotis from it of normal size.
Heat a non-stick griddle. Place the roti on it. Brown spotting will appear on the surface of the roti, till it is done.
Turn over, cook the other side.
With a flat tong lift the roti up and roast it in bare flame till brown spots appear on both surfaces.
Smear ½ tsp ghee on top.
You can make 7-8 more bajra rotis from this dough.
Gulp in this acidity neutralising food option with some white butter. It is great to maintain a diet.
Acid Reflux Smoothies To Reduce Acidity
These smoothies are tasty, can be made from any fruit, are very easy to make and help to regulate your acid reflux too.
Pineapple, Greek Yoghurt Smoothie
Ingredients
1 cup fresh pineapple diced
1 banana
½ cup Greek Yoghurt
½ cup pineapple juice and water
Preparation
Add everything into a blender. Blend till smooth. Optionally you can sprinkle a little chat masala on top. You can try any juicy fruit for the recipe.
Banana Ginger Energy smoothie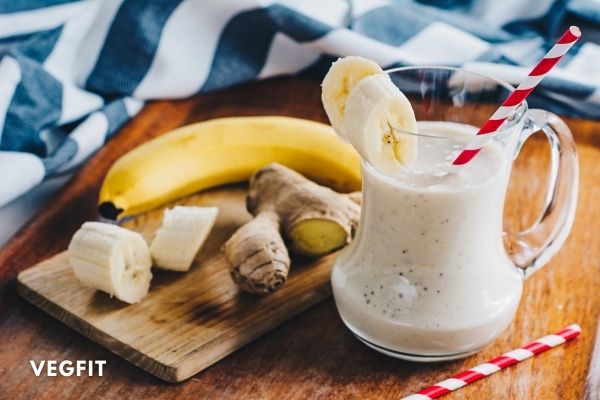 Ingredients
2 cups milk
2 bananas ripe
1 cup yoghurt
½ tsp fresh ginger, peeled and grated
2 tbsp jaggery, brown sugar, or honey
Direction
Put everything in a blender and then blend till smooth
Anti-Acidity Tea
Tulsi Tea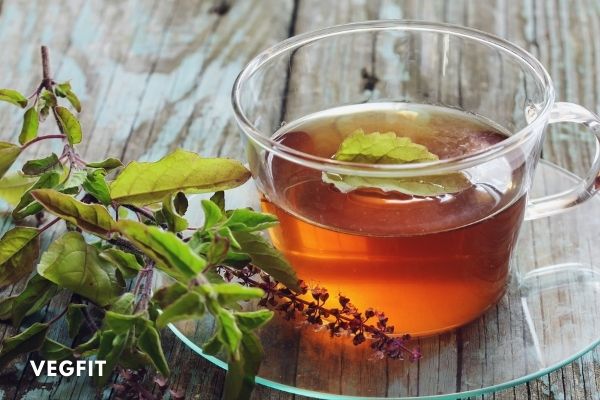 Ingredients
1 bag Tulsi Tee
2 Tbsp diced ginger
½ tsp nigella sativa seeds( otherwise known as Kalanji)
Instructions
Boil 1 cup water
Put the tea and the ginger cube. You can grate it and place it too.
Leave it for 2 minutes.
And strain through.
Optionally, add a little sugar.
Some 'Anti' things are good for the body!
Super Alkaline Salad Recipe
Mixed Alkaline salads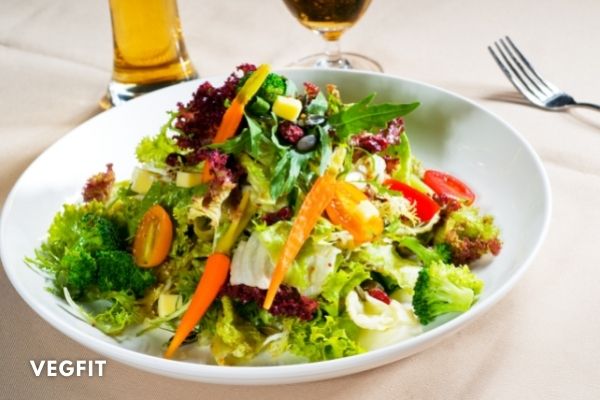 Ingredients
1 cup watermelon
1 cup cucumber diced
½ cup raspberries
1 sliced avocado
1 cup papaya
½ cup roasted almond
Dressing
½ cup olive oil
4 dates
Our own salad dressing
¼ cup diced garlic
¼ cup chopped onion
2 knobs turmeric
2 tbsp apple cider vinegar
2 tbsp lime juice
Recipe
Mix all the ingredients/ the fruits and vegetables
Dressing
Mix the special dressing with olive oil. Blend them well.
Incorporate it with the vegetables and fruits
Adjust vinegar, sprinkle some chat masala.
You are done with a diet salad that is a superfood item that controls acid production in the stomach.
Acidity Controlling Cucumber Carrot Rice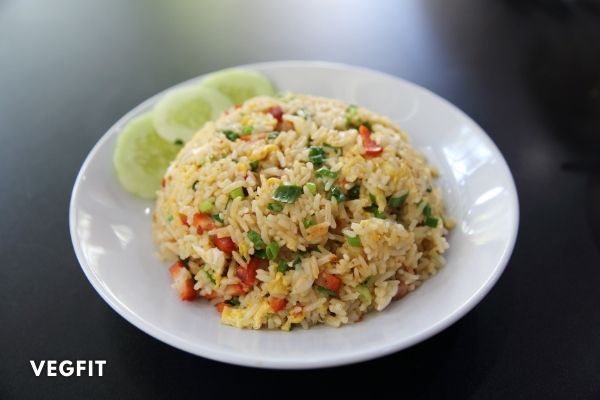 Ingredients
1 cup chopped cucumber
1 cup grated carrot
1 ¼ cup curds
¾ th cup mashed and cooled rice
¼ th cup coriander leaves
1/4th cup green chilli paste
1 tsp oil
1 tsp cumin seeds
1 tbsp urad dal
¼ th tsp asafoetida
6 curry leaves.
Method
Heat oil in a griddle
Add the cumin seeds, let them flutter
When the seeds crackle adds the curry leaves and asafoetida. Saute for 1 minute on medium flame.
Now add the urad dal— saute 2 mins
Pour the tempering on the rice mixture and add the curd. Optionally add bottle gourd. Mix these three food items. You are sorted.
Serve immediately!
To control acidity stop eating fatty foods, change your lifestyle pattern. all these foods will help you to control the production of stomach acid.
Hi, I am Priyanka. I am an ISSA certified nutritionist, lifestyle, strength and conditioning coach. I curate personalised diets for clients according to their specific body types. To avail, my Personalised coaching enrol here— https://veg.fit/personal-training/
FAQs
What are alkaline foods?
There are certain foods that make our body acidic or alkaline. Eating too much acidic food can inappropriately change the pH level of our bodies. In today's time, convenient foods like— coffee, processed foods, sugary kinds of stuff alter the pH level of our body. If our body has a higher proportion of acid present, it is called the " Acidosis" state. To balance this out we need to alkalize our body, by eating alkaline foods. These are my favourite alkaline foods—
– Spinach
– Kale
– Almonds
– Avocado
– Cucumber
– Beets
– Figs and Apricots
Does alkaline diet help in curbing acidity symptoms?
Alkaline food reduces the production of stomach acids. Thus it automatically helps in curbing acidity related problems.