There is a lot of hype around the famous Keto diet these days. Some find it beneficial while some hesitate to follow it. For you to decide whether you should follow a keto diet or not, you should know what it exactly is and how it affects your body. The diet will be covered in two blogs so make sure you do not forget to read both of them. The link to the other blog is as follows:
What is a Keto Diet
The term 'keto' is derived from 'ketones' that are small molecules in the body which act as an alternate fuel source for the body other than carbohydrates. While following a keto diet, your body comes into a state of ketosis. The body thus starts relying on the fat stores for energy and hence fat is burned in the body for getting energy for all the metabolic processes.
A keto diet can therefore be defined as a very low carbohydrate diet that contains moderate amounts of protein but is fat-rich. This means that you will get more calories from fat and protein and less from carbohydrates. A keto diet cuts on most of the carbohydrates that are easily digestible such as refined sugar, white bread, pastries, to name a few.
Benefits of a Keto Diet
Despite the Keto diet being a hot topic of debate for years, here are 10 health benefits that are proven to be beneficial for people who are on a keto diet
1. A keto diet helps in reducing weight much faster initially:
Studies suggest that when one cuts more on carbohydrates, the person loses weight more easily, especially within the first two weeks of following the diet. This happens because carbohydrates contain water as a constituent and removing carbs from the diet reduces the water content of the body too, leaving you with a rapid weight loss than usual. Hence, carb cutting is one of the most effective ways to shed extra kilos.

But this weight loss is significant only until 6 months, according to studies. After that, following a low fat or a low carbohydrate diet might have a similar pace when weight reduction is concerned.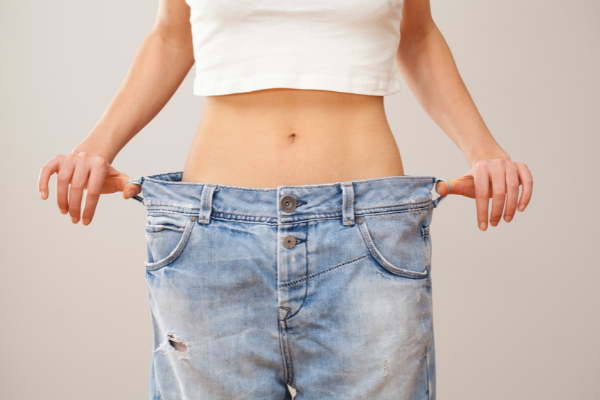 2. Helps in getting rid of abdominal fat:
Your body has fat stored, especially under your skin and in the visceral layers (the fat layer surrounding the organs). This fat is more likely to show in the abdomen. Excess of fat in the body can cause insulin resistance and inflammation leading to metabolic dysfunction. However, low carbohydrate diets are proven to help you lose weight from the abdomen.
3. Keto diet increases satiety:
A lot of you might have had a really hard time adhering to the weight loss diets you have been so desperately wanting to follow while on your fat loss journeys that might have only ended in giving up. A high carbohydrate diet only increases hunger while following a keto diet is proven to reduce hunger pangs and satiate your gut. As a result, you eat less and prevent yourself from eating more and gaining weight.
4. Improves levels of bad cholesterol in the body:
LDL (Low-Density Lipoprotein) is the bad cholesterol that is present in the body. However, the study suggests that smaller units of LDL are associated with an increased risk of heart diseases while larger sized units of LDL are linked to a lower risk. Since low carbohydrate diets increase the size of the LDL particles, a keto diet can help to increase the size and reduce the number of the LDL particles, thus helping in keeping the bad cholesterol levels in check.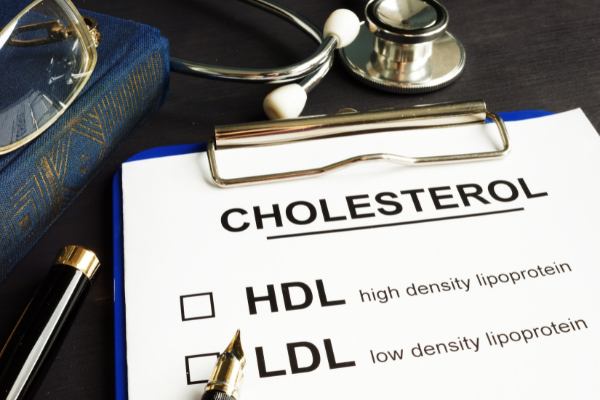 5. Increases levels of good cholesterol:
HDL (High-Density Lipoprotein) is the good cholesterol that is present in the body. The risk of heart ailment is a lot lesser if the ratio of HDL levels to the LDL levels in the body is high. A high-fat diet such as the keto diet can help increase the levels of HDL in the body thus reducing the risk of heart diseases. Studies prove that HDL increases on low carb diets and increases only slightly or reduces on high carb diets.
6. Lowers the levels of triglycerides in the blood:
Fasting triglycerides in the blood is a potential risk factor for heart diseases. Triglycerides commonly increase when one is not very physically active or is eating simple carbohydrates such as refined sugar. Low carb and high-fat diets can lower the levels of triglycerides in the blood, thus protecting from developing heart diseases.
7. Lowers blood pressure:
High blood pressure is a common ailment these days but many few know that it can cause hypertension that is a serious issue. Hypertension is the root cause of many other non-communicable diseases such as diabetes, obesity, cardiovascular diseases, etc. Studies suggest that following a high fat, low carbohydrate diet can lead to a fall in increased blood pressure, thereby preventing the risk of NCDs.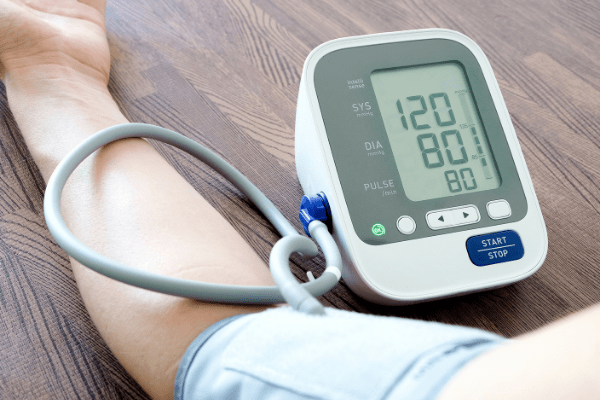 8. Reduces blood sugar levels:
We all know that carbohydrates are the main source that spikes up blood glucose levels. Following a low carb diet will not only reduce blood glucose levels but also insulin levels. This is very beneficial for people who are diabetic as by giving up on a high carbohydrate diet, they can reduce their insulin dosage by 50% straightaway.
Disclaimer: Consult your doctor before going on a low carb, high-fat diet as your insulin dosage will have to be adjusted accordingly.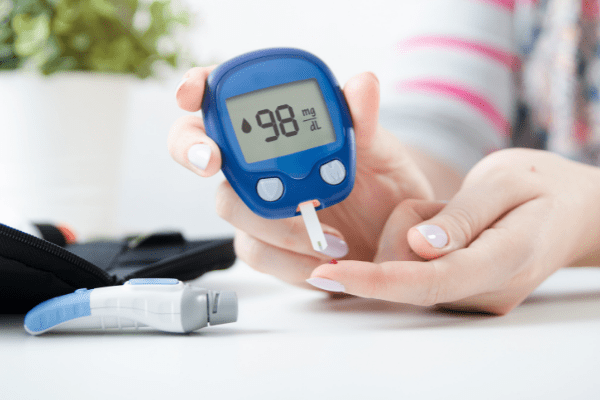 9. Reverses key symptoms of metabolic syndrome:
Metabolic syndrome is a cluster of diseases that together affect the functioning of various organs. It incorporates a bunch of symptoms like abdominal obesity, increased blood pressure, increased blood sugar levels, high triglycerides and low levels of HDL. These are risk factors that can lead to serious diseases like Type-2 Diabetes and heart diseases. A high fat, low carbohydrate diet is known to efficiently treat all key symptoms of metabolic syndrome.
10. Beneficial in treating some brain disorders:
Our brain utilizes glucose to generate energy for its normal functioning. However, during starvation or in a deficit of glucose as the source, the brain also utilizes ketone bodies for energy production. This mechanism is being used from time immemorial for treating epilepsy and reducing seizures in children.
Vegetarian Foods that are allowed during Keto Diet
There are a lot of low carbohydrate fruits and non-starchy vegetables that can be included in a vegetarian keto diet. In addition to this, for vegetarians, a healthy keto diet must include several protein sources and healthy fats.
Good protein options: paneer, full-fat milk, curd, cheese, butter, eggs (for ovo-vegetarian)

Healthy fats: sunflower oil, safflower oil, rice bran oil, olive oil, coconut oil, peanut butter, almond butter.

Non-starchy vegetables: Roots and tubers (radish, carrots, spring onions, etc.) Green leafy vegetables (kale, cabbage) and Other vegetables (pumpkin, cucumber, zucchini, celery, asparagus, tomato, capsicum, mushroom, broccoli, ladyfinger, brinjal, cauliflower, etc.).

Low carbohydrate fruits: watermelon, berries, avocados, peaches, lemons, citrus fruits, apricots, etc.

Nuts: walnuts, almonds, cashew nuts, pistachios, peanuts, etc.

Oilseeds: chia seeds, pumpkin seeds, flax seeds, etc.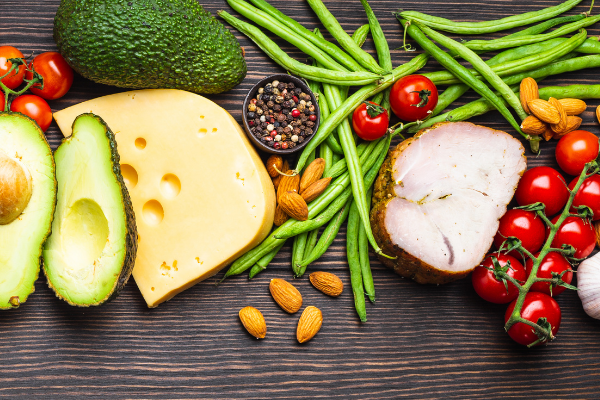 Foods to limit during Keto Diet
A keto diet predominantly cuts on carbohydrates. Therefore, foods that provide a high carb and high starch content should be completely avoided while following a keto diet. Here are some of the foods that you should consider limiting while on a keto diet.
High carb fruits: banana, apple, grapes, figs, pineapple, plum, etc.

Starchy vegetables: potato, sweet potato, sesuk, yam, corn, peas, etc.

Cereals: rice, bread, quinoa, oats, millets (bajra, buckwheat), pasta, etc.

Pulses: beans, chickpeas, lentils, etc.

Sugar-sweetened drinks: aerated cold drinks, diet coke, sweet tea, sweet coffee, fruit juices, sweetened energy drinks, sugary drinks, etc.

Sweeteners: honey, refined white sugar, brown sugar, maple syrup, jaggery, etc.

Processed foods: cookies, biscuits, chips, crackers, pastries and other baked food items

Alcoholic beverages: beer, wine, and sweetened cocktails, etc.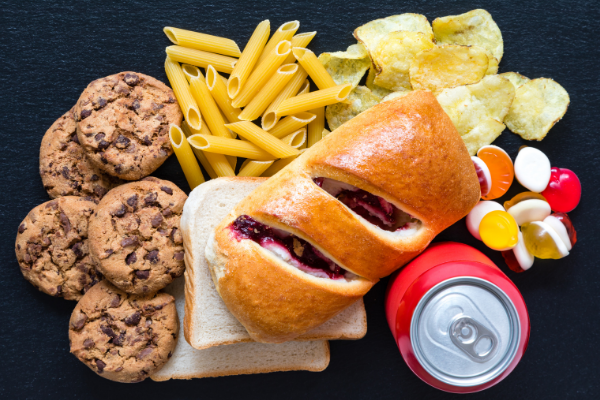 1500 Kcal Vegetarian Keto Diet Plan
This is a basic vegetarian keto diet plan (approximately 1500 Kcal) which you can adjust according to your preferences, likes and dislikes, dietary habits and weight reduction goals. Small frequent meals is the best way to prevent you from overeating or feel bloated. Therefore, the diet plan has been divided into 5 small and frequent meals (Breakfast, Mid-morning snack, Lunch, Evening Snack and Dinner) rather than three main large meals.
Meal 1: Breakfast
A good breakfast is essential for kickstarting your day well. Cauliflower Poha topped with ghee roasted peanuts along with an almond milk latte is a great low carb, high-fat breakfast option that will provide you with a good boost of energy.
| MENU | HOUSEHOLD MEASURE / QUANTITY | ESTIMATED ENERGY (Kcal) |
| --- | --- | --- |
| Cauliflower Poha with ghee roasted peanuts | 1 bowl | 200 |
| Almond milk latte topped with whipped cream | 1 glass (250 ml) | 150 |
| | TOTAL CALORIES | 350 |
Meal 2: Mid-Morning Snack
The time from breakfast to lunch always seems to be a lot, especially when you are on a weight loss diet. A small mid-morning snack will not only suffice your hunger pangs but will also help you to keep going till you reach your lunch time in the day. A broccoli soup is a perfect snack option that is low in carbs and is delicious. You can also replace broccoli with any other vegetable of your choice from the list of low carb and non-starchy vegetables mentioned above.
| MENU | HOUSEHOLD MEASURE / QUANTITY | ESTIMATED ENERGY (Kcal) |
| --- | --- | --- |
| Broccoli spinach soup with cream | 1 soup bowl | 190 |
| | TOTAL CALORIES | 190 |
Meal 3: Lunch
For lunch, an energy dense low carb high fat meal is planned as it's a major meal of your day that should provide you with the goodness of energy and healthy fats. Paneer sauteed with vegetables along with a cheesy avocado salad makes for a good lunch option. You can use the choice of your vegetables and cheese according to preference and availability.
| MENU | HOUSEHOLD MEASURE / QUANTITY | ESTIMATED ENERGY (Kcal) |
| --- | --- | --- |
| Paneer sauteed with low carb vegetables | 1 cup | 200 |
| Cheesy avocado tomato salad | 1 cup | 165 |
| | TOTAL CALORIES | 365 |
Meal 4: Evening Snack
An evening snack with the goodness of almond milk, peanut butter, and soaked walnuts makes for a very healthy, low carb, high fat snack option. Add some ice cubes while blending your smoothie and enjoy it cold. The smoothie will not only be tasty but will also give you a refreshing feel.
| MENU | HOUSEHOLD MEASURE / QUANTITY | ESTIMATED ENERGY (Kcal) |
| --- | --- | --- |
| Peanut Butter Smoothie | 1 glass (200 ml) | 200 |
| Soaked walnuts | 2 whole walnuts | 55 |
| | TOTAL CALORIES | 255 |
Meal 5: Dinner
The last meal of the day i.e dinner should not be taken very late. Paneer stuffed capsicum and almond flour brownie makes for a delicious and satiating dinner option. At the end of the day, you can have an unsweetened dessert option or use sugar-free pellets to add sweetness that has zero calories so that you can enjoy desserts without contemplating much about your weight gain.
| MENU | HOUSEHOLD MEASURE / QUANTITY | ESTIMATED ENERGY (Kcal) |
| --- | --- | --- |
| Paneer stuffed capsicum | 2 pieces | 180 |
| Almond flour brownie | 1 piece | 190 |
| | TOTAL CALORIES | 370 |