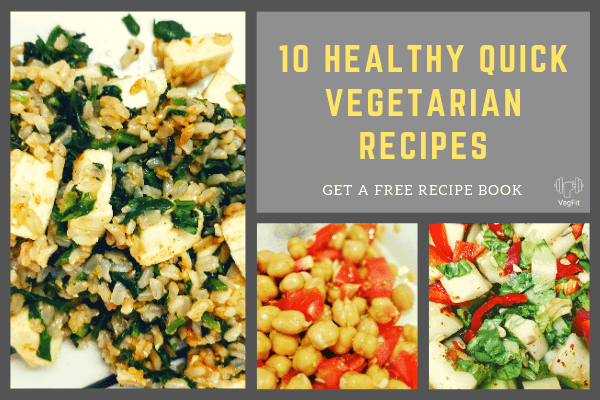 Fitness is not a goal, it's lifestyle.
And if you want to make fitness a part of your life, you have to make it SIMPLE!
With the objective to simplify cooking everyday meals that are tasty and a apt balance of all macros, I launch this e-book '10 Healthy Quick Vegetarian Recipes'. 
Managing a full-time job, and side-hustle is not easy. If you are one like me, you would know how difficult it is to manage food preparation, making sure you eat homemade food and stick to your healthy eating lifestyle.
Nearly 70% of people can't stick to their diet plan because after a long working day, it's almost impossible to spend hours in kitchen to do food prep.
This is why I ensure to keep my food preparations extremely simple. I hate to waste more than 15mins in cooking a meal. And I hate to order my meals late night from a restaurant. (Except my binging days)
No matter how a food is sold with 'Healthy Food' tag, you will never know what and how the food is prepared. You will never be able to count macros of that.
Who should get this ebook?
If you can relate with at least 2 of below-mentioned facts, then you need this recipe guide –
I am a vegetarian and want to maintain a healthy and clean diet.
I don't want to eat outside food every day.
I can't cook and neither have the patience for it.
I don't want to spend hours in kitchen.
I find it difficult to get high protein from vegetarian meals.
What do you get in this recipe book?
10 Healthy vegetarian recipes
Calories and Macros of each recipe
Tips on how to cook fast
And BTW even a Nimbu soda would cost you more than Rs.100. So what are you waiting for?